When I was a little girl my dream was to "make books for boys and girls". More than 60 books and almost as many years later, nothing pleases me more than to hear about a child choosing one of my books over and over, or that a young adult still has fond memories of a special book.
My five minute philosophy on writing for children:

An old favorite is back!
Now it's an iBook!
Hear me read as text highlights
or read it yourself.

$3.99 for iPad and iPhone
Free 15 page sample

"I loved your poems. Now I know where peace is.
Peace is in me. Peace is everywhere. Peace is in you too.
I love peace." ~ Sharai, Grade 1
Watch a 2 minute trailer...
Starred Reviews

Read this story that needs to be told and retold:
The Peacemaker Legend and the Constitution


My Blogs
Miracle Literacy: Because all children should know they are miraculous!
From the Heart: Poetry of the moment, inspired by our connectionto nature and one another.






For autographed copies contact my local bookstore...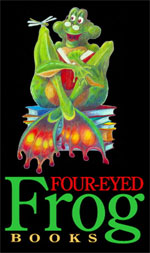 Friendly service
and free shipping to the 48 states!